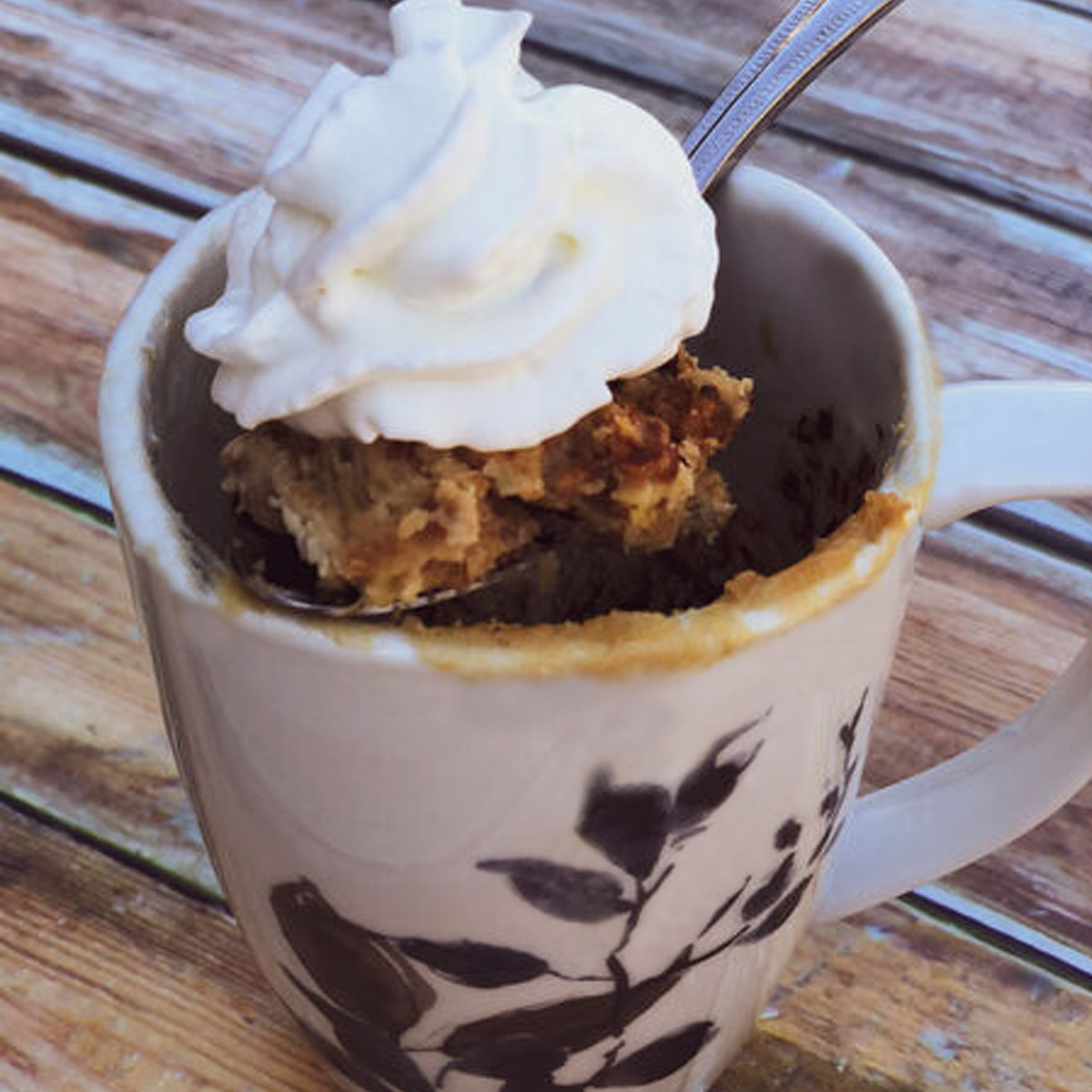 Crunchy Monkey Banana Peanut Butter Mug Cake
April can be a month of highs and lows. You may or may not have fallen for an April Fool's joke. In most of the country, April weather can be cold and rainy one day and shorts and t-shirt weather the next day. Spring break and Easter festivities were more common this year, or at least more savored. Then those pesky things called taxes have to get filed. With everything April can bring, sometimes you just need a comforting snack that requires minimal effort! Our Crunchy Monkey granola is the go-to comfort food for many. Try our Crunchy Monkey Banana Peanut Butter Mug Cake recipe for a quick and easy treat that hits the spot. Whip it up when you need a little pick me up or just because.
Ingredients
1 tsp maple syrup
½ ripe banana
1 tbsp milk
1 tbsp peanut butter
Egg white
1/2 tsp vanilla
1/4 tsp baking powder
1/3 cup Crunchy Monkey granola
Whipped cream for topping (make it non-dairy if you need)
Directions
Smash ½ a ripe banana in a small bowl with a fork

Add maple syrup, milk, peanut butter, egg white, vanilla, and baking powder into a bowl. Blend thoroughly.

Add Crunchy Monkey granola and mix to incorporate.

Pour into a large microwave-safe mug. Ensure that the mug has plenty of space above the mixture as it will rise quite a bit while cooking.

Cook approximately 2 minutes (watch during the last minute to make sure your mug has enough space for the rising mug cake). Break up time increment if needed. If the cake still looks wet add 15 seconds at a time until the cake center looks set.

Allow mug cake to cool for a few minutes.

Enjoy with whipped cream topping!
This delicious banana peanut butter mug cake is perfect for one!