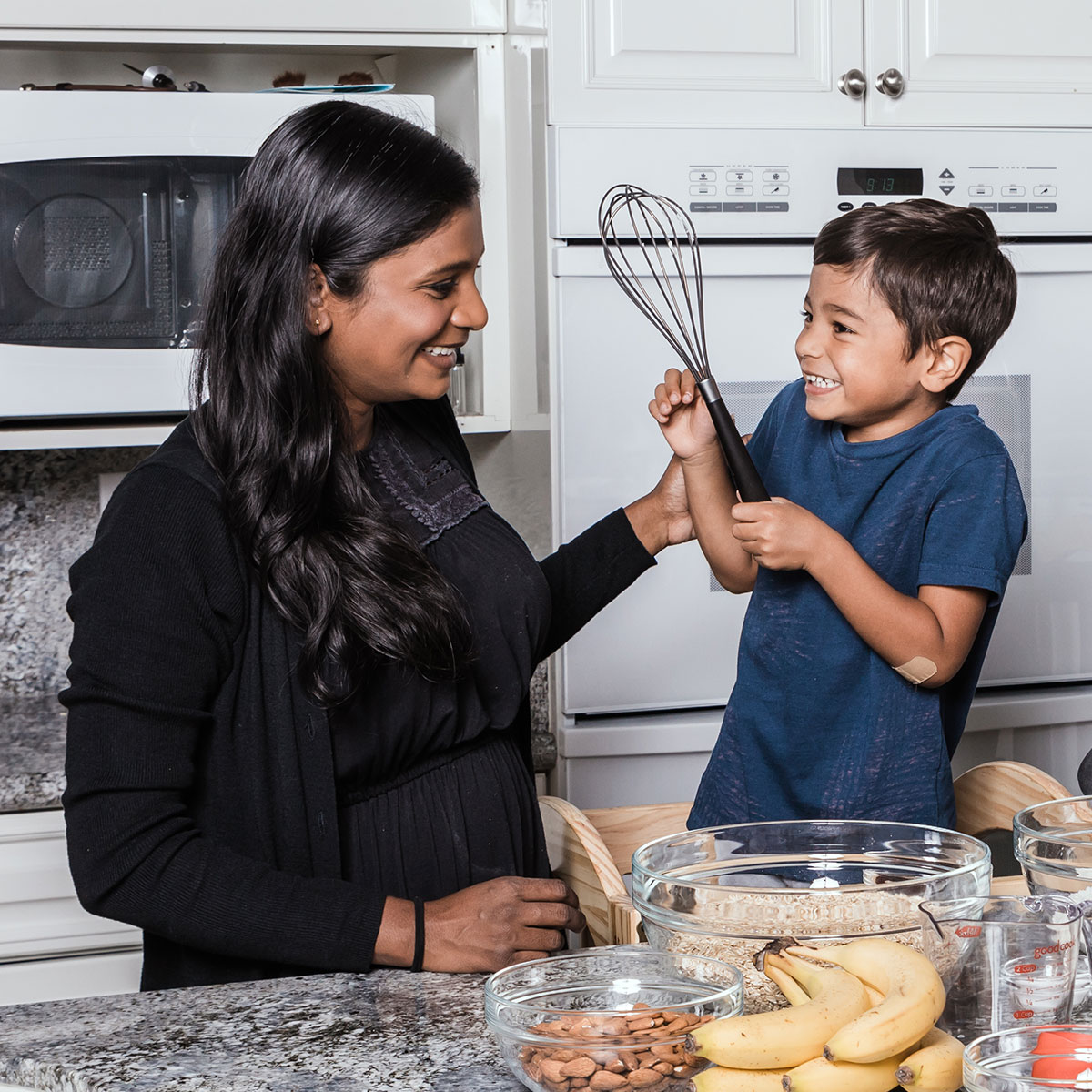 Why Buy Granola Butter When You Can Whip It Up Yourself?
If you're a nut butter fan, you'll love granola butter! Creamy, toasty, and nutty, it can be used in various ways. Plus, it's super simple to make. So, don't shell out your hard-earned bucks on pre-made versions. Instead, whip it up yourself and get creative with customizations!
How to Make Homemade Granola Butter
You can use any Little Red Wagon Granola flavor as the base for your butter, but we love making it with our Mocha granola. Feel free to add extra ingredients like ginger, canned pumpkin, sesame seeds, or flavored extracts.
Ingredients:
1 10oz Bag of Little Red Wagon Mocha Granola (or flavor of choice)

½ Cup coconut oil (add more or less to thin or thicken the mixture)

⅓ Cup unsweetened coconut flakes

1 tbsp flax seeds

½ tsp orange zest

3 tbsp maple syrup

1 pinch sea salt
Instructions:
Place your ingredients in a food processor.

Blend on high until you've reached the desired consistency.

Pour mixture into a jar and refrigerate.

Bon Appetite!
Tasty Ways to Enjoy
Granola butter is pretty versatile, and how you'll use it depends on the flavors you've chosen to include. We like to use our granola spread in the following ways:
Topping off a smoothie or bowl of oatmeal.

As a dip for strawberries, apples, or bananas.

Spread on toast or an English muffin.

Drizzled over ice cream.

Licked from a spoon!
Proceed with caution—this stuff can be addicting!
Order Little Red Wagon Granola Online and Get Free Shipping
We love traditional granola fixes, like using it as a topping for yogurt. But we also get pumped to experiment with our favorite snack, and blending up some granola butter scratches that itch. Visit our online store to dream up more fun with granola and get free shipping anywhere in the US!