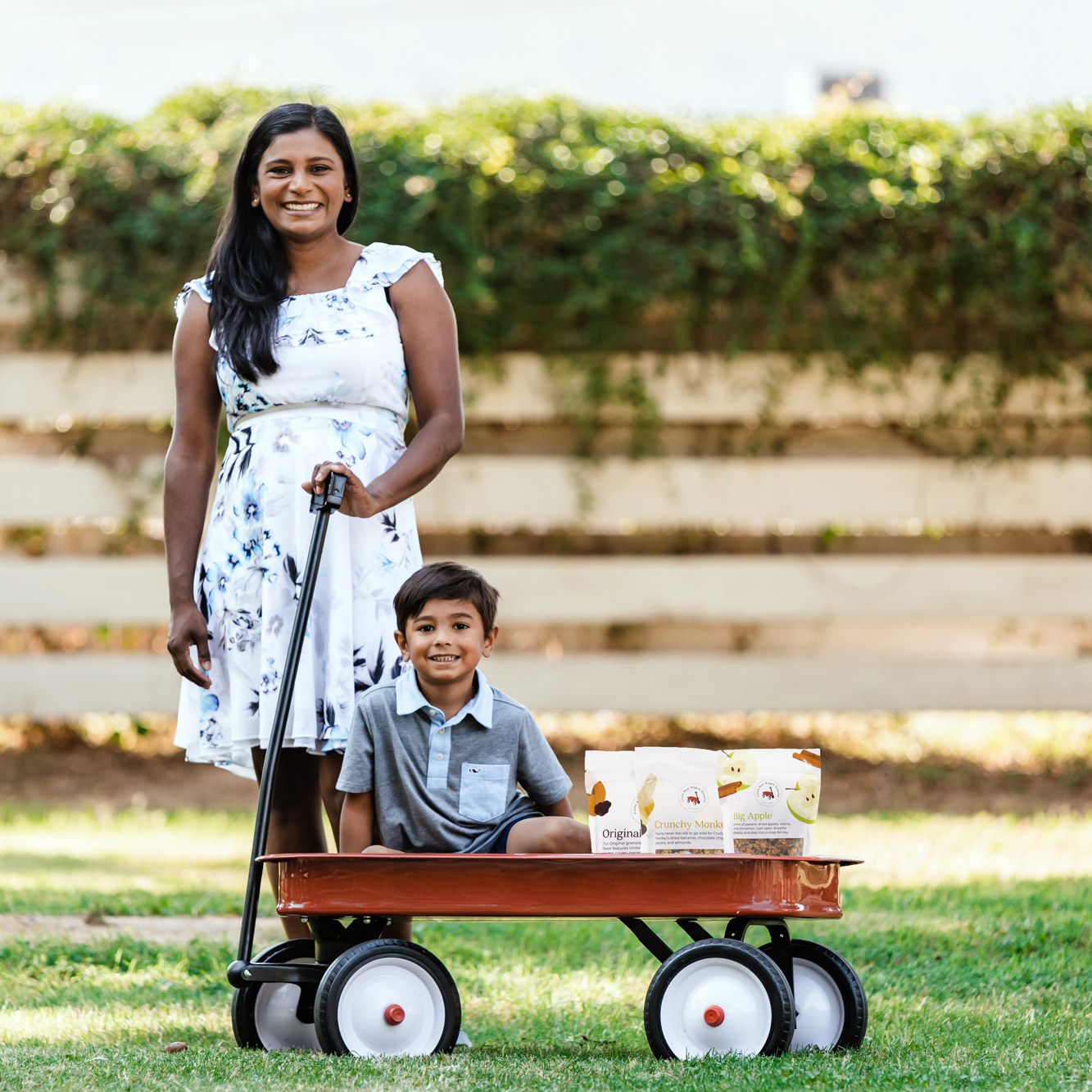 Fuel Up With Tasty Travel Snack Box Treats Featuring Little Red Wagon Granola
July is undoubtedly, one of the most popular travel months. After all, people are on summer vacation and looking to escape for a little rest and relaxation. Even when you're not traveling, you'll still be busy driving to recreational activities and running errands. So, a travel snack box is the perfect way to fuel up on the go. Here are some tasty snack ideas for summer-specific travel.
Plane Travel Box Snacks
Plane travel is famously lacking in the food area, so it's especially important to bring your own to avoid chalky cookies and overpriced airport food. The best plan of action is to pack a treat that isn't terribly messy and won't stink up the plane. Below are some low-maintenance options for air travel:
Fill a four-compartment container with baby carrots, raspberries,

Crunchy Monkey granola

, and cubed cheese.

A simple ham and cheese sandwich paired with apple slices provides the perfect mix of protein, complex carbs, and fiber for longer flights.

For a vegan option, pack a veggie wrap with hummus, sprouts, tomatoes, lettuce, avocados, and sliced bell peppers. Sprinkle fillings lightly with salt, pepper, olive oil, and red wine vinegar.
Keep in mind that TSA may confiscate anything containing peanuts, as they are a common allergen.
Car Trip Treats
The good thing about traveling in the car is that you can stop and wash out your travel snack box, which means you have more options—unless you're the driver. Luckily we have ideas for both drivers and passengers that are sure to satisfy whether you're sitting in traffic on your way to work or hauling kiddos to the Grand Canyon.
Passenger Snacks
A classic yogurt and granola parfait packs the perfect punch of protein, calcium, complex carbs, and fiber. We love our

original granola

because it pairs well with pretty much any flavor of yogurt. If dairy isn't your thing, top some unsweetened applesauce with our

Big Apple granola

for an apple crisp dupe.

Use a divided container to pack veggies or chips and some dip. Alternatively, you could mix Greek yogurt, peanut butter, and slice fruit to dip it in. Yum!
Driver Snacks
Make mini-kabobs by spearing turkey-wrapped cherry tomatoes (or your preferred veggie) with a toothpick. Make sure the container is easily accessible so you can focus on driving.

Pour our

Lemony Sunshine Smoothie

or

Orange Cosmopolitan Smoothie

into a travel mug with a straw.

Make mocha energy balls by mixing nut butter, soaked Medjool dates,

Mocha granola

, almonds, and shredded coconut in a food processor. Roll the mixture into bite-sized balls and chill overnight before adding them to your snack box and hitting the road.
Swim, Hike, and Bike Fuel
If you're traveling outside by way of biking, hiking, or swimming, then constant hydration should be the priority. Other than having plenty of water on hand, you'll also want energy from carbs and protein, as well as foods that can replenish electrolytes. Pack your beach bag or sports backpack with these goodies to power up while you play.
Cube watermelon, dress in lime juice, and freeze for a refreshing treat full of H2O, potassium, and magnesium.

Quench your thirst with an icy agua fresca brimming with electrolytes. Just blend cold mango, coconut water, lime juice, and a bit of sugar before pouring through a fine-mesh strainer and into a travel tumbler.

Make a Caprese sandwich by spreading pesto on whole-grain bread. Add fresh mozzarella and sliced Roma tomatoes with a bit of salt and pepper to taste.

Throw an unpeeled banana in your bag! They're self-contained and higher in potassium than any other fruit.
No Travel Snack Box Is Complete Without Little Red Wagon Granola
We look forward to summer fun all year, but the hot months are even more enjoyable with these food options that keep you nourished and energized. Stock up on the most travel-friendly snack of all by visiting our online shop and choosing from our yummy selection of handmade granola. Stay cool!