Free shipping on all orders to the continental US
Seasonal
Big Apple (Seasonal) 10 oz
10 oz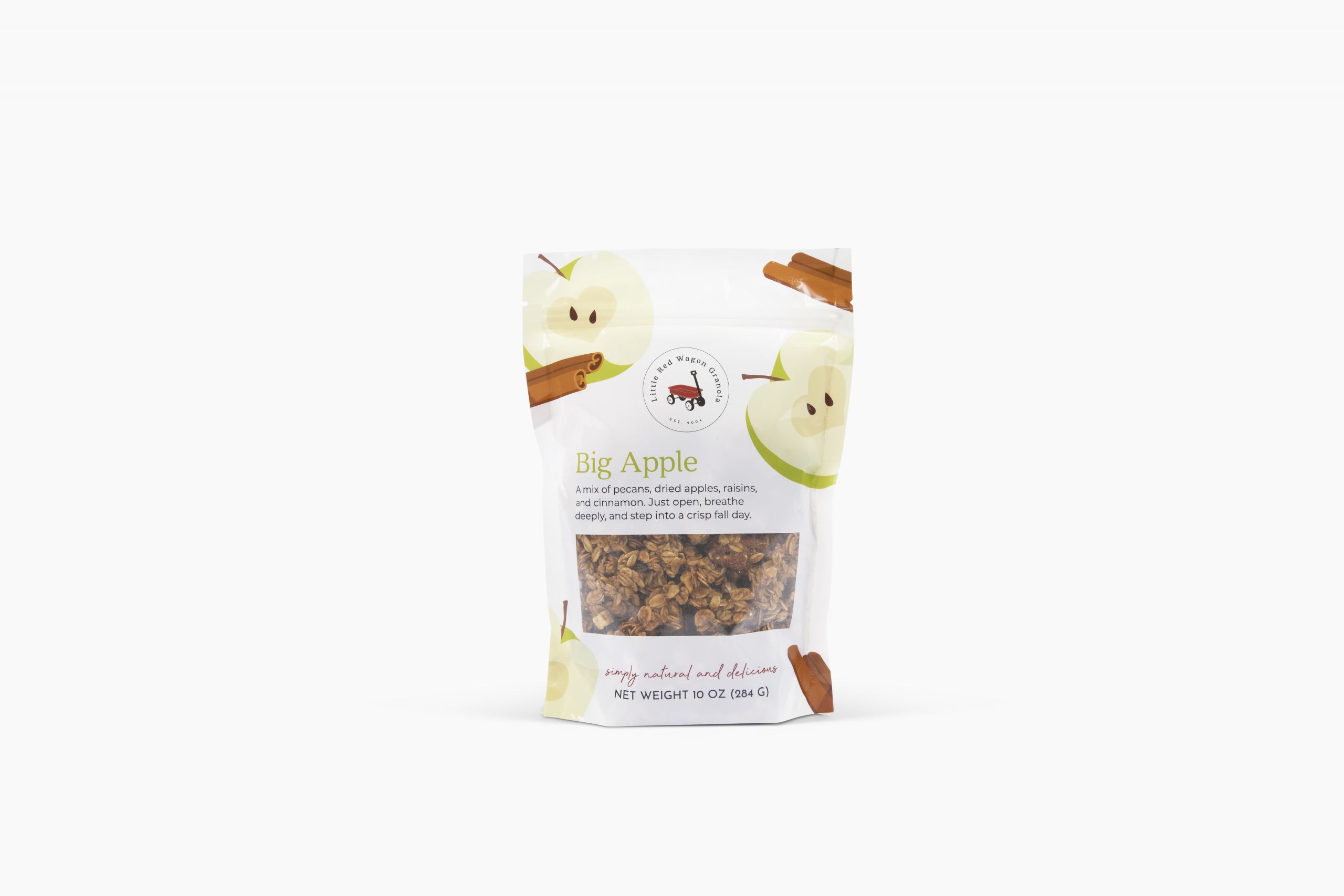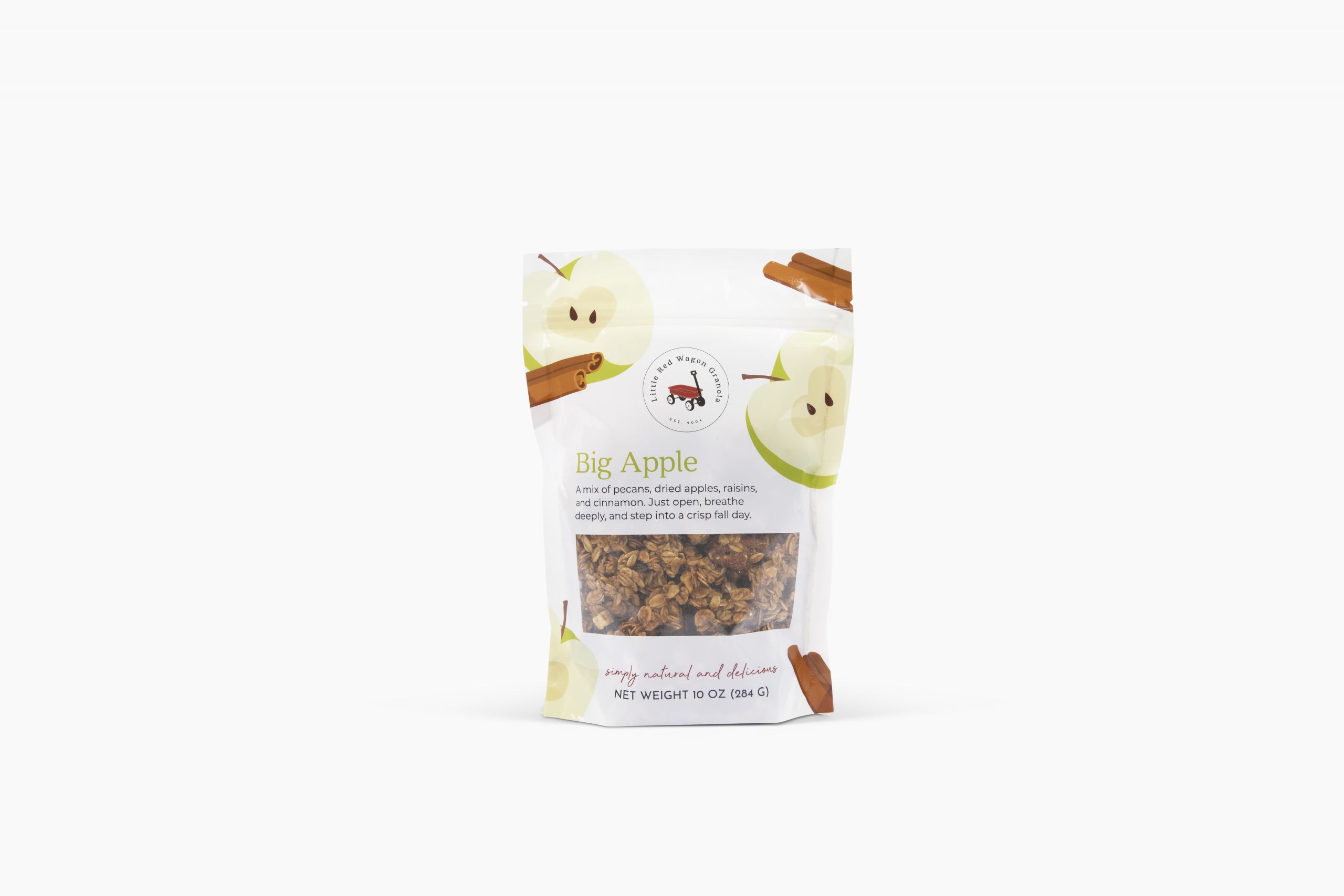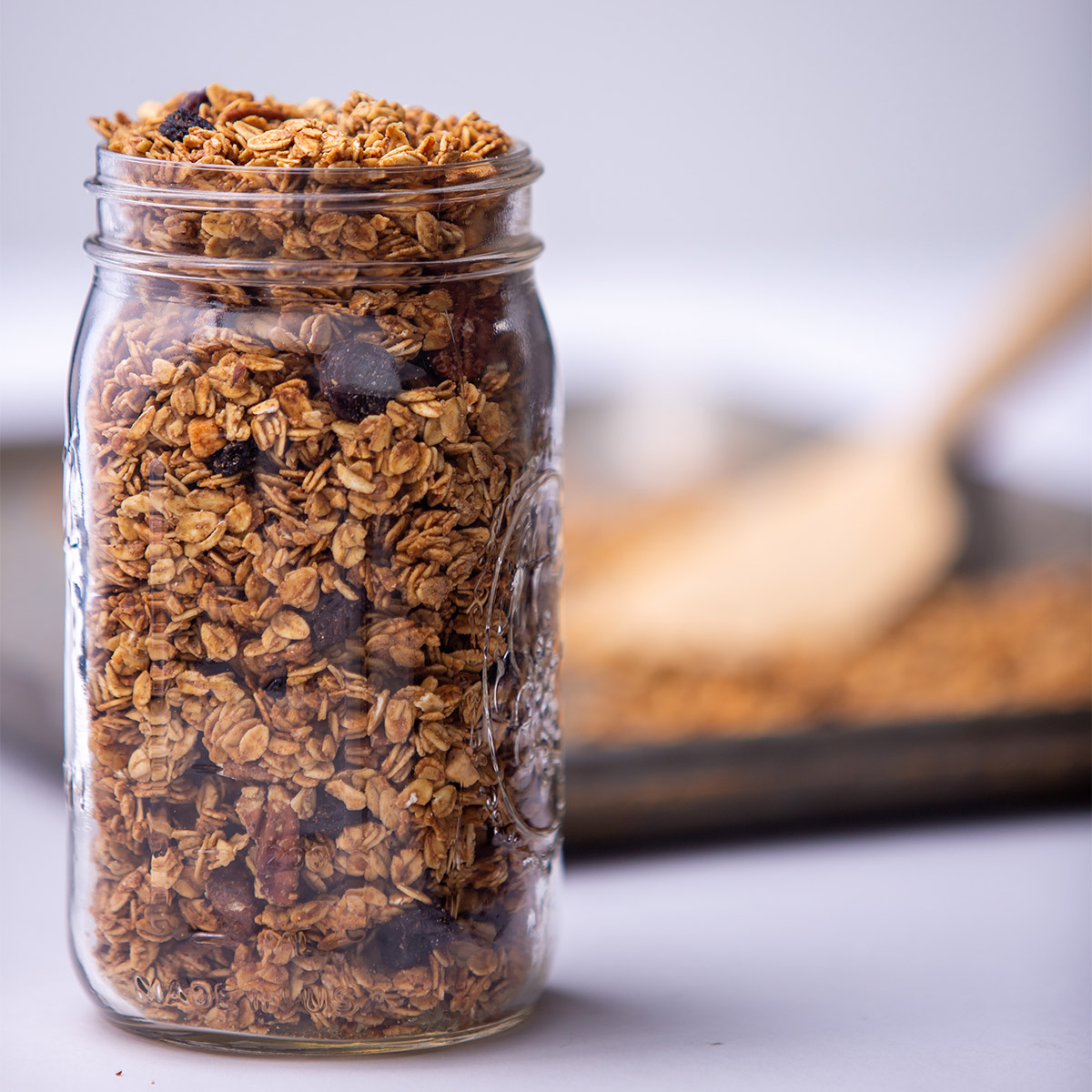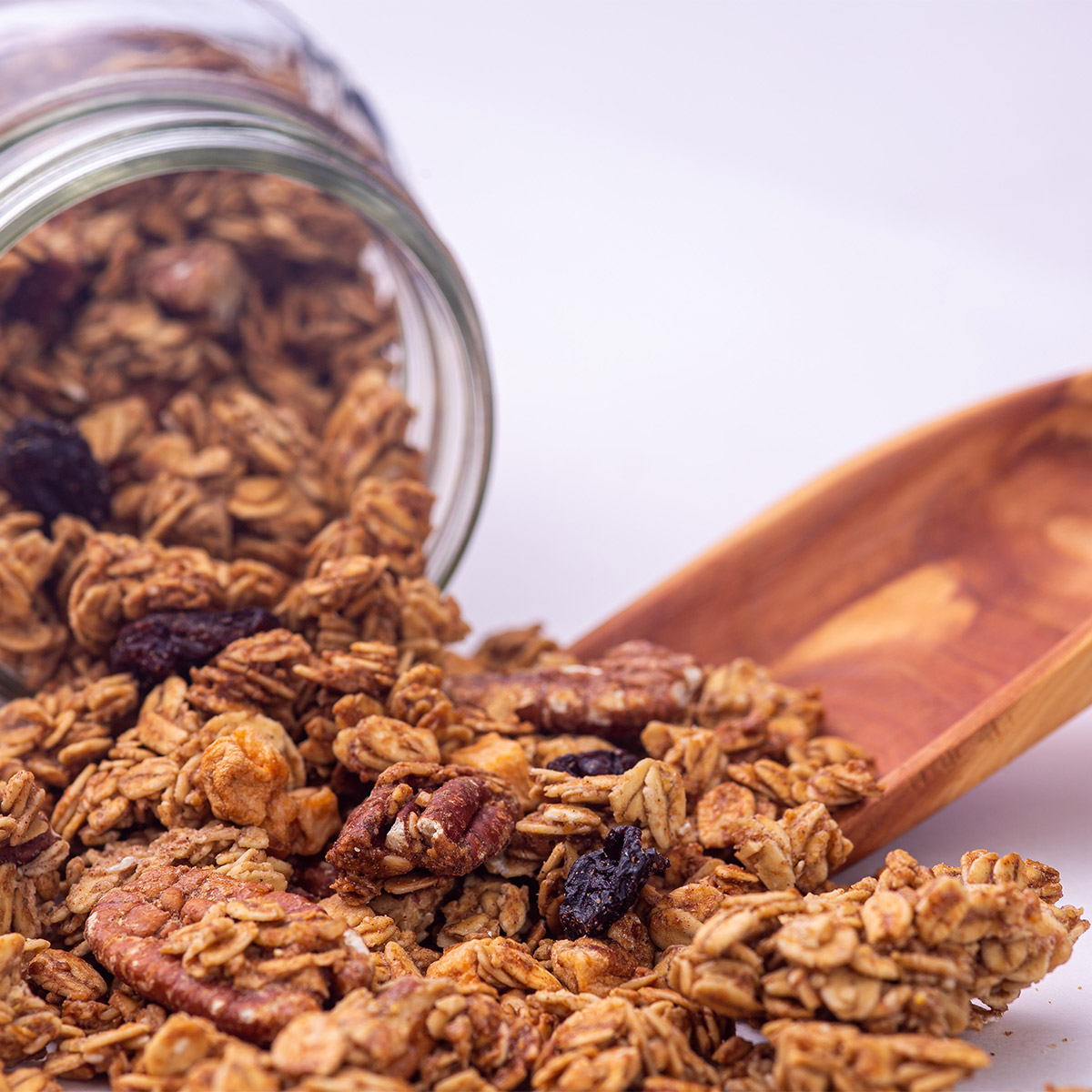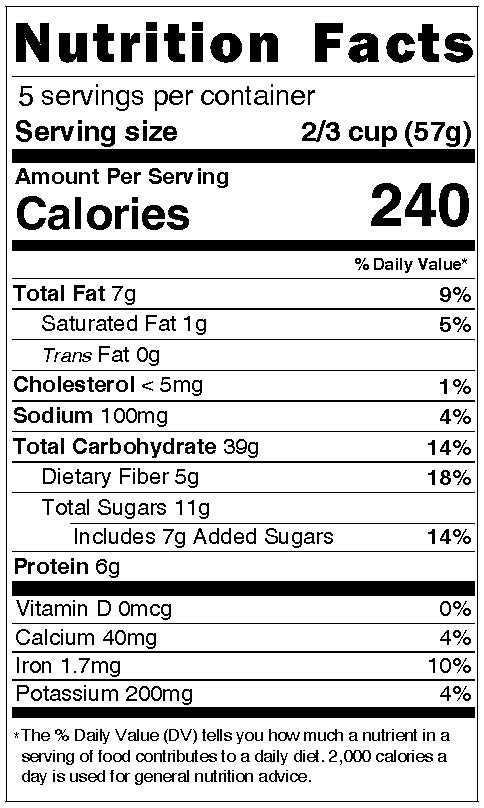 Seasonal
Big Apple (Seasonal) 10 oz
10 oz
Our Big Apple granola is big on flavor. It's a hearty mixture of pecans, dried apples, raisins, and cinnamon. Just open the bag, inhale deeply, and you'll be transported to an apple orchard on a crisp fall day. Yeah, it's that good.
Please select Package Size
Ingredients
Oats, Brown Sugar, Raisins, Pecans, Whole Wheat Flour, Dried Apples, Milk, Vegetable Oil, Unsweetened Applesauce, Eggs, Cinnamon, Salt, Baking Soda.
Nutrition
Serving Size 2/3 cup (57g), Servings Per Package 5, Calories 239, Total Fat 7g, Cholesterol 4mg, Sodium 108mg, Total Carbohydrate 39g, Protein 6g
Allergen Information
May contain or be made using equipment that has processed milk, eggs, wheat, soy, tree nuts or peanuts.
There are no reviews for this product yet