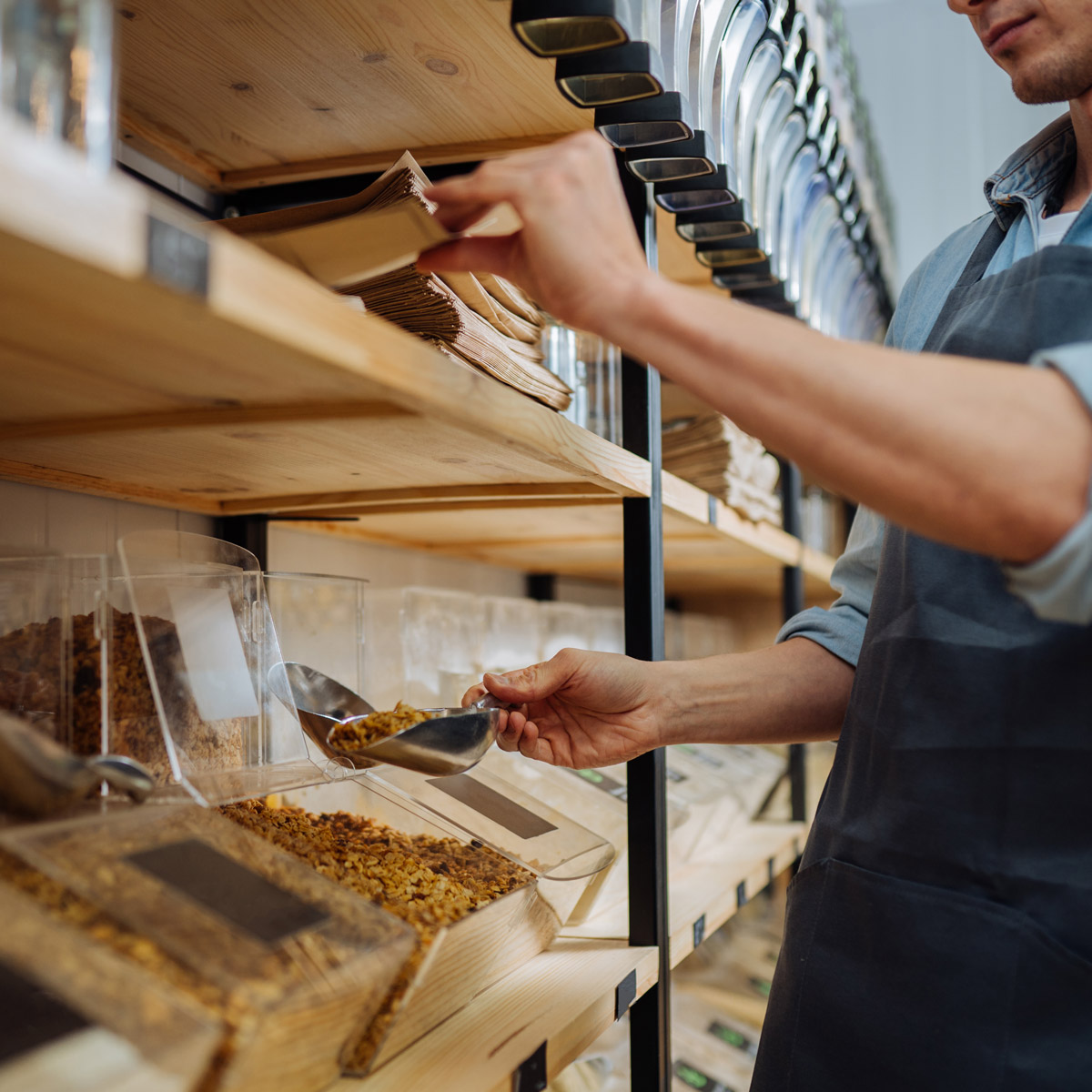 Buying Bulk Granola Wholesale? Look For This In The Best
Whether you're buying bulk granola wholesale for your big family, your business, or to save the earth from a little less packaging waste, one thing is for sure: we're glad you're here! Sometimes more is more, especially when it comes to your favorite granola.
When placing a big order of anything, it's important to get it right. At Little Red Wagon, we believe anyone buying bulk granola should use these quality markers to find a supplier they can rely on.
Consistent Product Quality In Every Bag Of Granola
With our small-batch granola baked onsite, you can count on freshness in every order. Transparency in our process is key to maintaining the highest level of quality. That's why every bag of granola is stamped with a date and batch number for traceability and quality assurance. And should a question or problem arise with your order, our small team can answer any questions or dispatch a last-minute order.
Timely Bulk Granola Wholesale Orders In Any Amount You Need
Want a certain type of granola in bulk that you can't find on the website? How about bag sizing options? We are a small and flexible team that is happy to accommodate your requests. Our bulk granola wholesale orders do not require you to buy so much that the product goes bad before you use it!
Our granola comes in cases of two packaged unit sizes: our retail 10 oz. bags and our bulk options, which range from 4 lb. family-size packages on up! Choose from granola flavors in these unit sizes, including our Cosmopolitan, Chunky Monkey, or our OG favorite: Original.
Going Bulk Means Going Green & Saving A Few Bucks
Saving the planet maybe wasn't on your to-do list when you ordered granola in bulk for the first time, but it certainly can be! Bulk foods are great for a few reasons: ordering more helps keep costs down, it cuts down on packaging waste of the smaller volume bags sold in retail, and it is more efficiently packaged, which cuts down on transportation costs. Ta-da! We see a community garden already in your future. The icing on the cake is also the cost savings. Cost per unit drops when you buy in bulk, and who doesn't love saving a few extra dollars?
Choose Little Red Wagon For Your Next Bulk Granola Wholesale Order
Whether you want to sign up for a regular distribution of granola or need a one-off order for a big event, we'd love to be your granola people. Premium quality and freshness matter deeply to us. That's why our granola is baked lovingly in small batches to ensure that crisp crackle of perfectly baked whole-grain oats in every bite!
Please fill out our bulk granola wholesale form to find out more about our pricing, shipping, and how ordering works. Want some inspiration on all the creative things you can do with granola? Check out our blog to get a feel for our products and the recipes that make life better with our granola.